Can fit several pairs of poles up to 170cm, but can contract to 144cm long. 21cm diameter. With carrying strap and handle.
Very nice, sturdy product to protect your poles!
Here is a picture and specs from Exel's catalog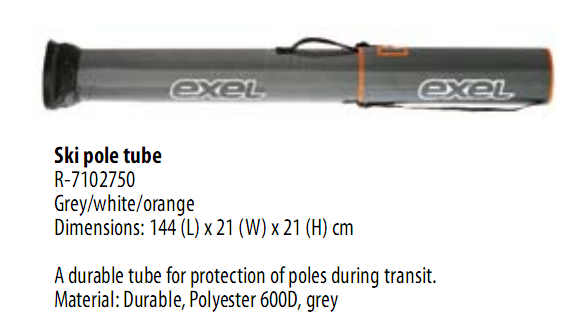 Excellent condition
$60 plus actual UPS costs. Or you can pick up (I'm in New York City).