I mentioned a few weeks ago that I was going to do a Biathlon "stage" with Marie Dorin and Lois Habert. I've got round to writing up my experiences. It was an interesting 3 days and brought home just how good the biathlon stars are.
Biathlon is the Number One winter sport in Europe and its popularity is increasing. Scottish biathlete and Eurosport commentator Mike Dixon says that between 100,000 and 300,000 Brits tune in to their coverage. It is easy to understand the popularity. Lycra clad gods and goddesses gliding around pristine snow covered forests and pastures, reaching speeds of up to 70km/h descents on skinny skis while carrying a 4kg long rifle. A single missed shot means a penalty loop, 150 meters of pain and shame that can turn a race on its head.
However Biathlon is not so easy to get into, even in the Alps it is generally restricted to skiers on the elite competition track. That's not surprising. You are shooting an expensive target rifle which fires rounds at supersonic speeds that can punch through wood, and bone!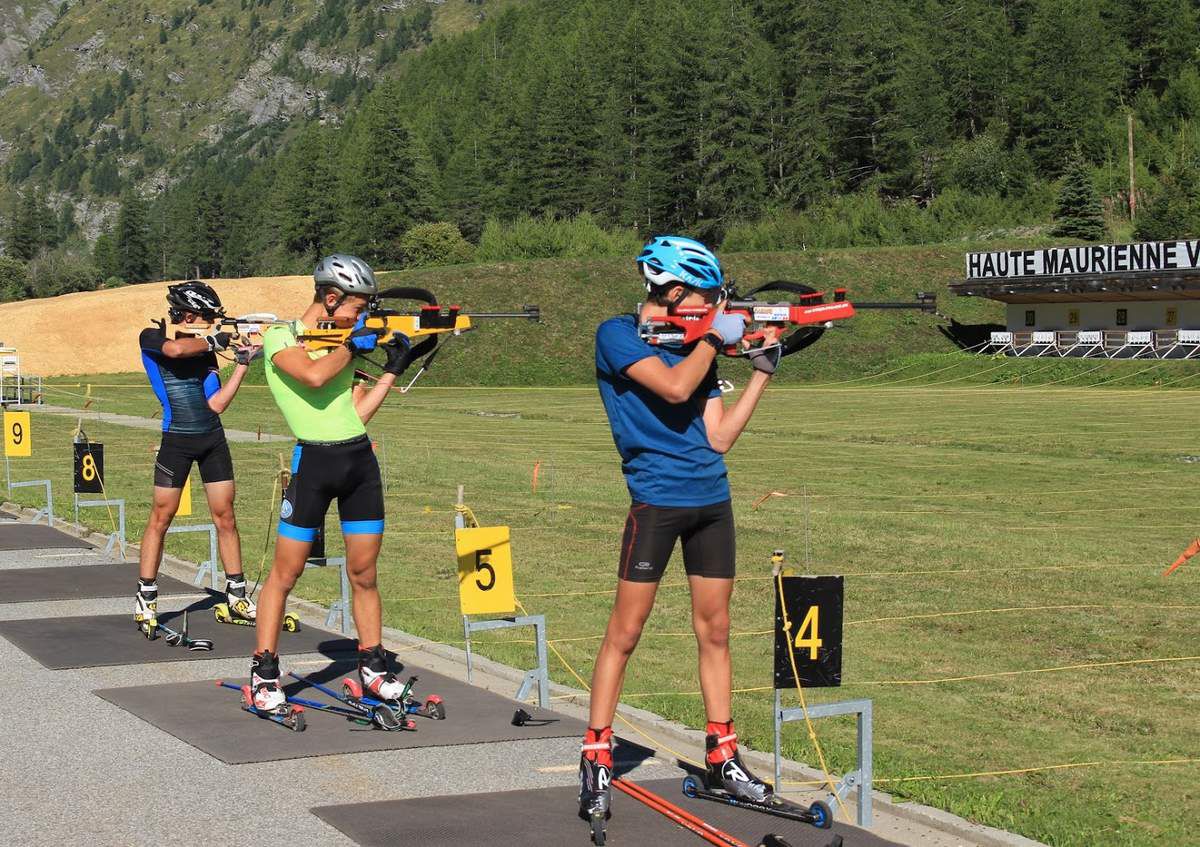 At the end of August I got the chance to spend 3 days training with current Olympic relay gold medalist Marie-Dorin and her husband Lois Habert (a European champion) at Correncon en Vecors. Marie has now retired and is expecting her second child in the New year. Obviously in August we were not on skis but on roller-skis.
Marie-Dorin, baby on board
Full write up here
http://pistehors.com/biathlon-training- ... 611633.htm
A couple of short videos
https://youtu.be/diGL8PTaZSY
https://youtu.be/ygaG7kaWxzA